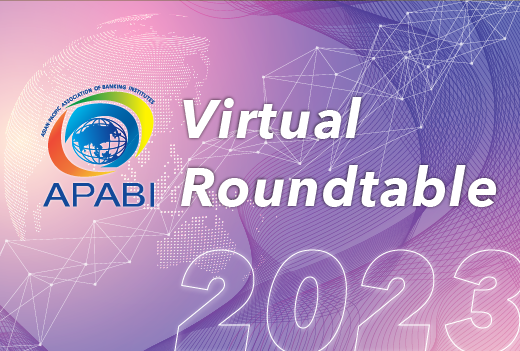 Collaborate and Thrive: Join the APABI Virtual Roundtable 2023 on July 27th!
Greetings from the APABI Secretariat!
We are thrilled to announce that the highly anticipated 2023 APABI Virtual Roundtable is just around the corner. Mark your calendars for July 27, 2023, from 15:30-17:30 (GMT+8), and kindly secure your spot by filling out the registration form before June 30th.
According to the minutes of the 2022 APABI Executive Meeting, an online member exchange event will be organized in the alternate years between biennial conferences in order to strengthen exchange on talent development and key issues among member organizations and promote cooperative relationships. The proposed name for this exchange is the "Virtual Roundtable," which embodies the spirit of a less formal member gathering, emphasizing equality among APABI members and mutual learning through in-depth communication and collaboration.
The Taiwan Academy of Banking and Finance (TABF) and the Indian Institute of Banking & Finance (IIBF), who will be hosting the prestigious 2024 APABI Meeting & Conference, have joined hands to organize this extraordinary virtual event. It's a collaboration you don't want to miss!
We eagerly anticipate the participation of all member institutes, as this virtual event promises to be a remarkable gathering of minds, ideas, and collaborative efforts. If you have any questions or queries, please do not hesitate to reach out to us at apabi@tabf.org.tw.
See you at the APABI Virtual Roundtable 2023 - where collaboration leads to thriving success!
Sincerely,
APABI Secretariat (TABF)